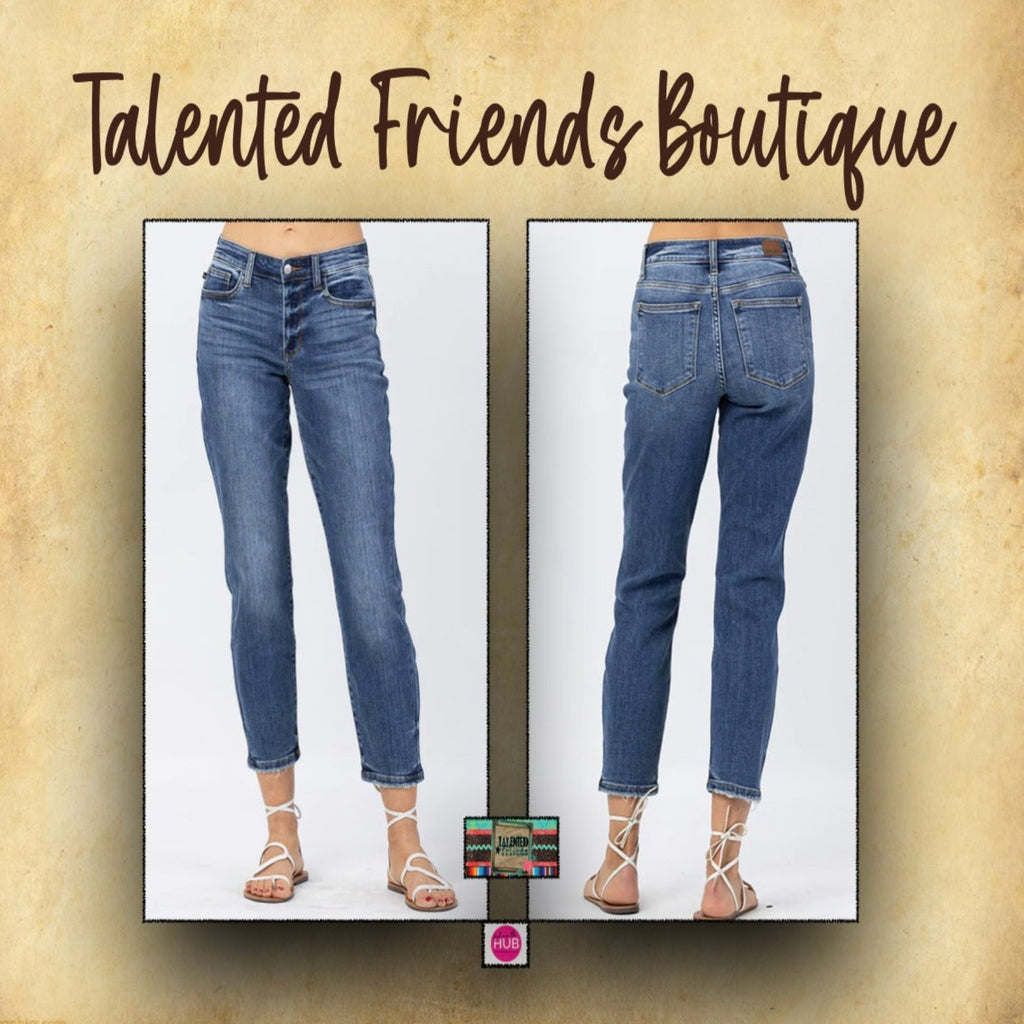 Talented Friends Boutique & Gifts
Judy Blue Parker Boyfriend Jeans
Tired of your skinny jeans? .
These Judy Blue Parker Boyfriend Jeans feel like you stole them
from your man's closet - only better!
So comfortable, they're sure to become your new go-to pair.
Fabric Content:93% Cotton, 6% Polyester, 1% Spandex.
Care Instructions: Machine wash in cold water. Do not bleach.
Tumble dry low. Cool iron.
Sizes: 7, 9, 11, 13, 15, 14W, 16W, 18W
---
More from this collection