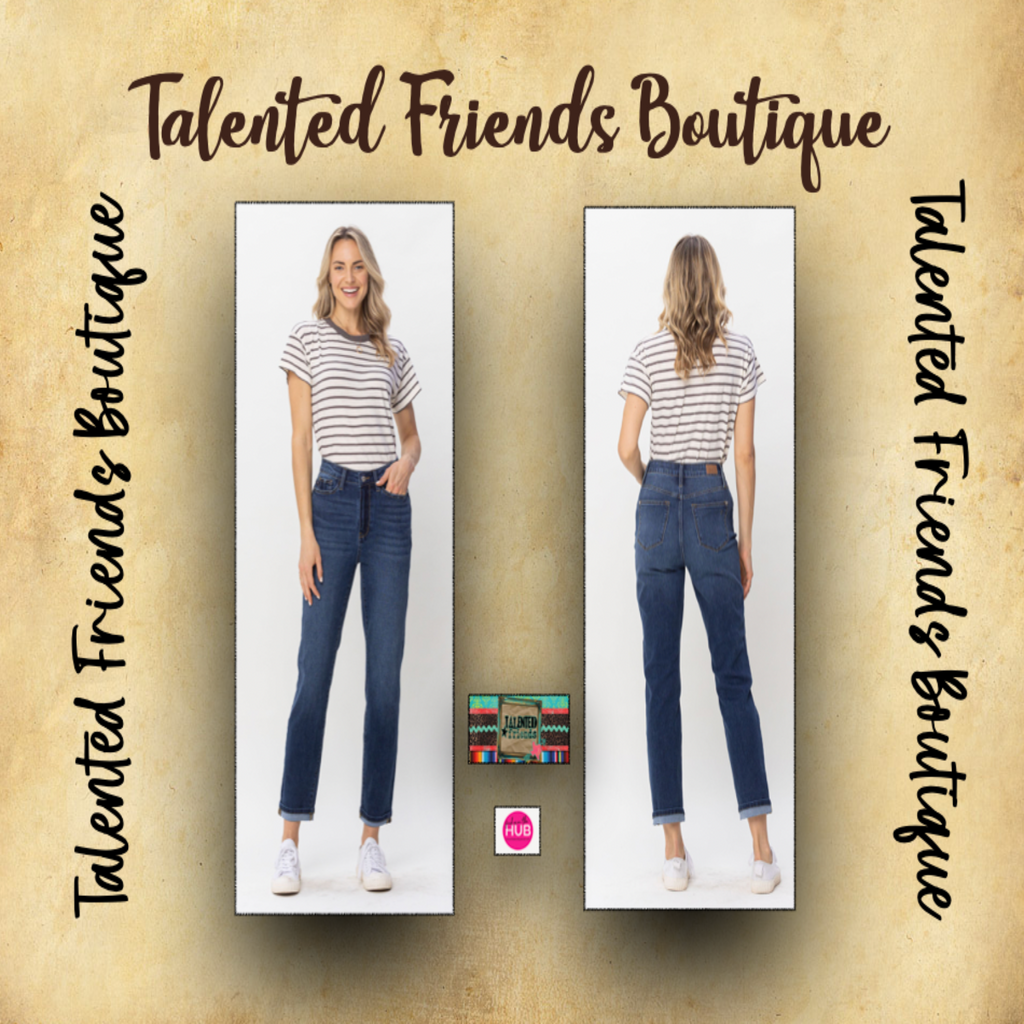 Talented Friends Boutique & Gifts
Miss JB Whatever You Like Jeans
Miss Whatever You Like Jeans are the versatile addition
you need to your wardrobe.
Crafted from sustainable cool denim, these cuffed boyfriend trousers
will take you to whatever event or occasion you have on your schedule.
If you like - dress them up to elevate your look, or go casual with a tee
and sneakers. The high waist fit and timeless silhouette
make these jeans irreplaceable this season.
Sizes: 5, 7, 9, 11, 13, 15,1 4W, 16W, 18W, 20W 
Fabric Content: 68% Cotton, 27% Poly, 3% Recycled Sorbtek, 2% Spandex
#JudyBlue 
---
More from this collection