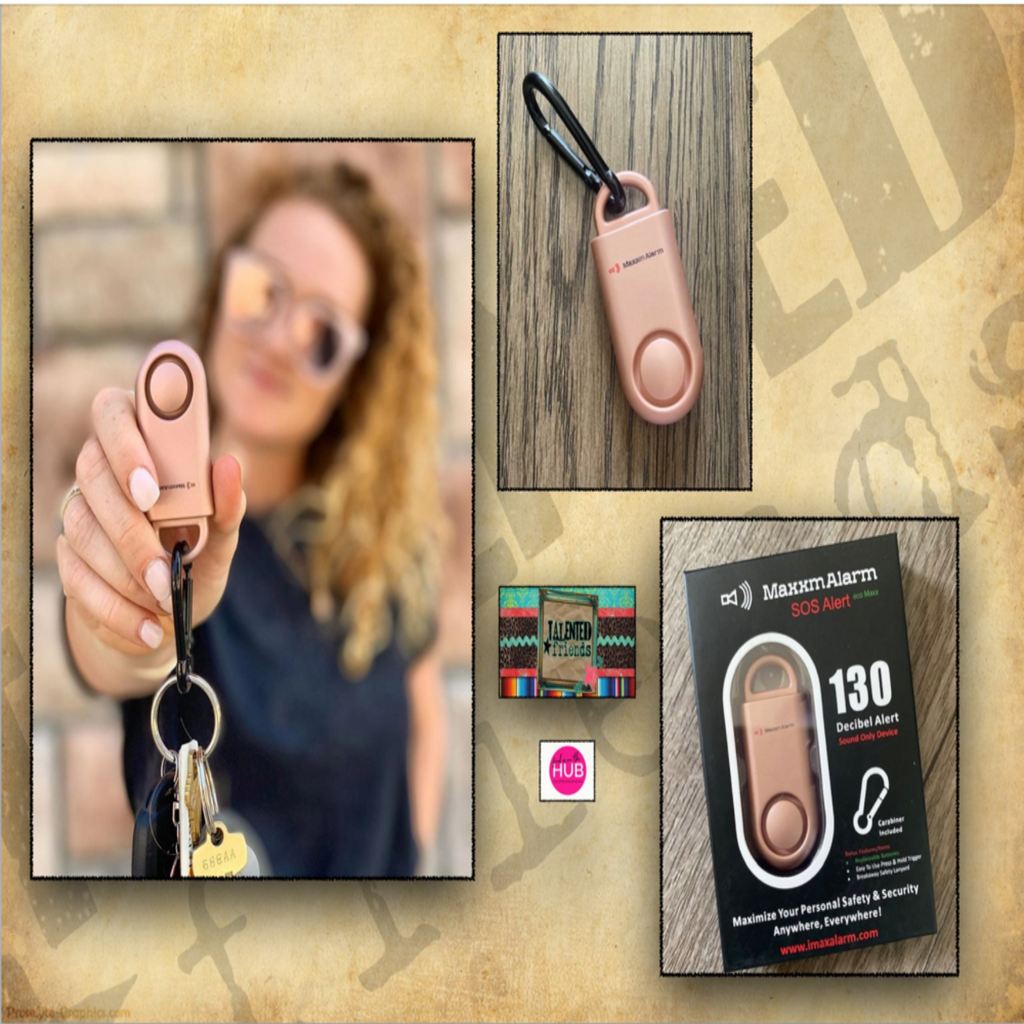 Talented Friends Boutique & Gifts
Personal Keychain Alarm
Ever have a need for a personal security alarm?
Something that is easy to carry around?
This is just what you need!
Maxxm Alarm Personal Keychain Alarm 
Simply attach to a keychain, backpack, or purse and activate
a LOUD siren in the case of an emergency or immediate need of help!