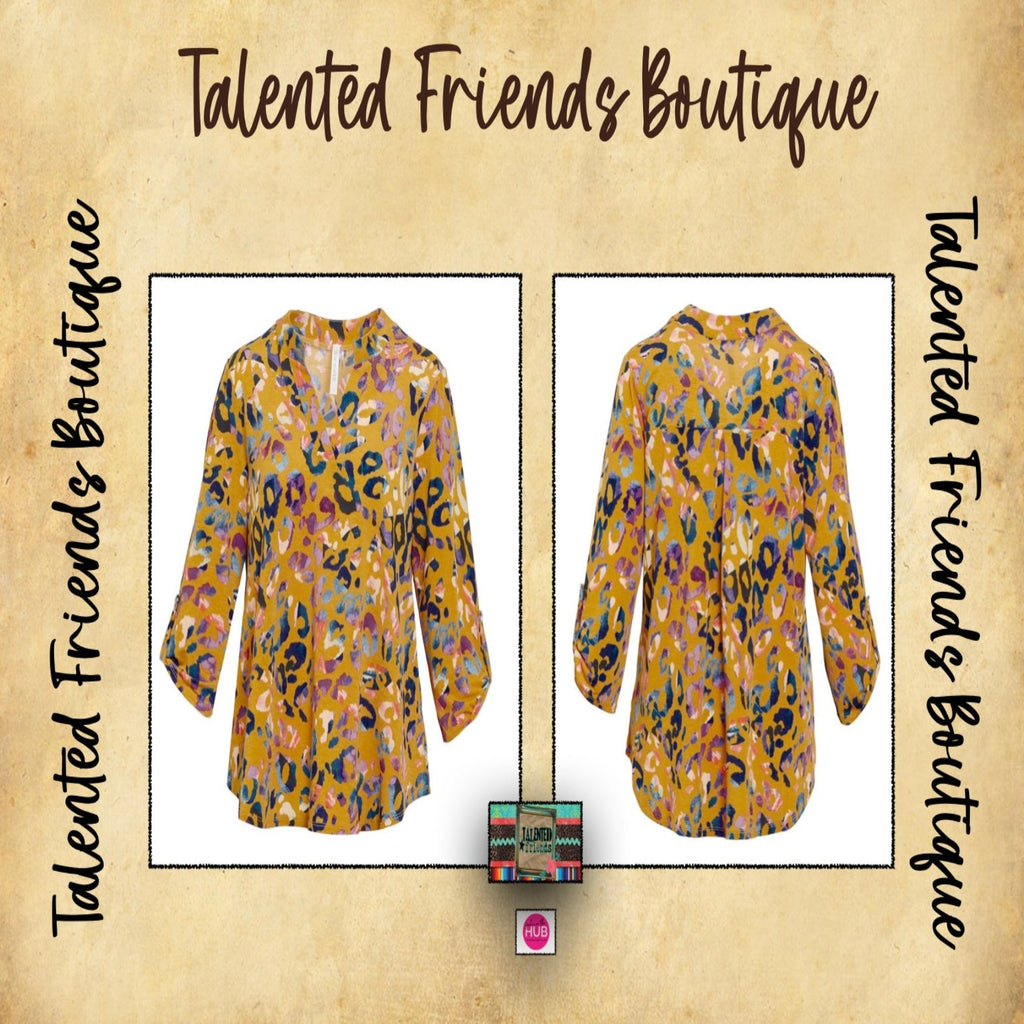 Talented Friends Boutique
Miss All The Reasons Top
We're absolutely thrilled to introduce our Miss All The Reasons blouse.
Wondering why you need it in your wardrobe?
We'll give you all the reasons!
Firstly, its delightful flowy fit that drapes beautifully
is super flattering, and we can't get enough of the exciting  pattern it showcases. Secondly, it's wonderfully crafted from a luxurious poly blend
that ensures lightweight comfort and a wrinkle-free experience.
No fussy ironing needed here!
Lastly, it's a top-notch travel companion—lighter and cooler than linen
or other materials, making it your go-to wear for those ON THE GO moments.
Eager to try? Grab your All The Reasons Blouse now!
Sizes: Small, Medium, Large, XLarge, 2XLarge, 3XLarge
Fabric Content:  95% Polyester 5% Spandex
---
More from this collection