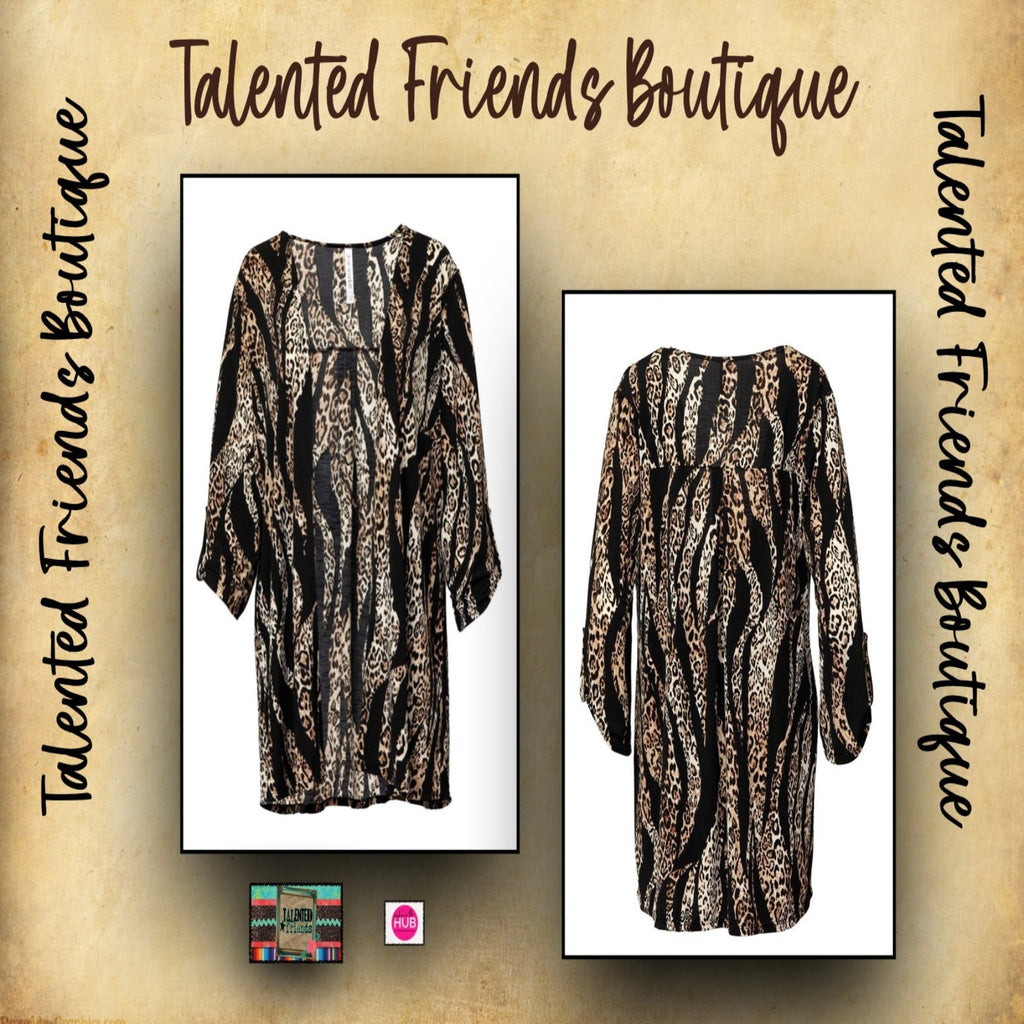 Talented Friends Boutique
Miss Get Going Kimono
Your New Go-To Kimono - Miss Get Moving!
Say hello to the charming Miss Get Moving Kimono!
Once you have this kimono on, you're all set for an active day!
It's a cute, fabulous, and versatile piece that'll fit into your wardrobe
for all seasons seamlessly.
Made from a travel-friendly poly blend, 
it guarantees no wrinkle worries
and promises super stretch for maximum comfort!
Its open-front bodice design and 3/4" length sleeves add to the laid-back vibe.
One unique highlight of this kimono is its easy relaxed fit that's further accentuated by pleasing pleated detail on the back.
Say yes today to this easy-to-wear cardigan that moves with you!
Sizes: Small, Medium, Large, XLarge, XXLarge, XXXLarge
Fabric Content: 95% Polyester, 5% Spandex
#DearScarlett
---
More from this collection